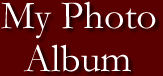 by Jesus of Nazareth, ca. 35 Anno Domi-me.
---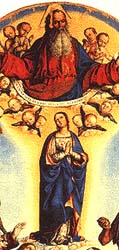 Here's a picture of my conception. (You won't get that
on other homepages!)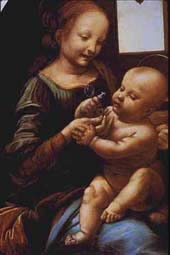 Yes, it's a baby picture of Me and My Mom. I think it's
a great picture of the two of us, but she could at least have
have slapped a diaper on Me first. I mean, come on.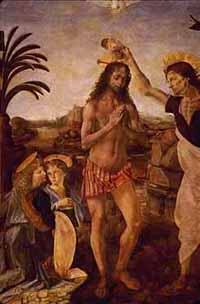 My baptism. That's John over on the right.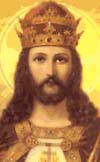 There was a sale at Sears. I still have 300 wallet sized copies
of this photo in a drawer somewhere.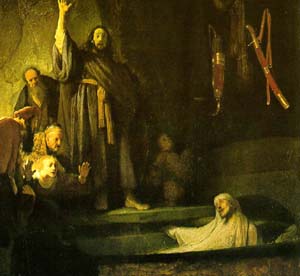 Life can't be all play, y'know. Here's an "on the job" shot
of Me raising Lazarus from the dead. I can tell you that I was
ready for the weekend that week.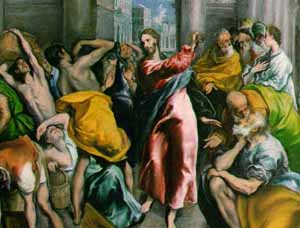 Here's one of Me chasing the moneylenders out of the temple.
I would have preferred if this picture had not be taken,
but those darn paparazzi are everywhere.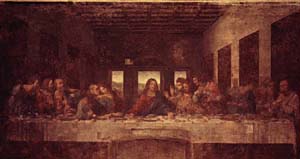 The famous picture of the last supper. Please don't ask Me
who paid - that joke's as stale as Lazarus was (see above).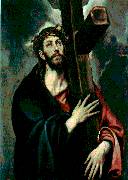 Here I am heading to Golgotha. Needless to say I wasn't
in a very good mood when this one was taken.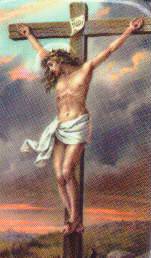 On the cross.
Ow.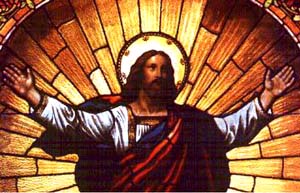 Here's Me at My ascension.
(Remember - never let 'em see you sweat!)
---
This page originally brought to you by Solomon Tunt Productions