My Intro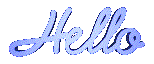 Welcome to my Homepage. I was born in Marietta, Ohio.  Basically, it's a small town on the Ohio River whose claim to fame is being the first city in the Northwest Territory (remember American History?). Although it's just a little town, to be honest, it has a lot of historic charm. Maybe I'm biased.
I joined the Army in 1994 right after high school.  I joined mainly for security and to ensure I'd always be able to provide for myself. After Basic Training, I went to Monterey, CA, to the Defense Language Institute and studied Korean for 18 months.  You may be wondering why ~I~ chose Korean. The Army chose that for me. That's just the way it works. After learning the language, I went to Goodfellow Air Force Base for six months to learn the specifics of my job.
However, the previous November (after about a year at DLI), I had decided that I should probably apply to West Point, so I did. I really didn't know anything about the place until I actually arrived there. I decided to go purely on the basis that, other than hazing, I had always heard good things about it.
At West Point, I majored in Engineering Management.  I took a lot of different courses, including management, engineering, and finance, in addition to the standard liberal arts core courses and BS engineering courses.  Now I'm graduated and on the more pleasant side of the expression, "West Point is a great place to be from, but not a great place to be."
I spent 5 more years in the regular army. I left as a Captain in the Quartermaster Corps. That's supposed to be supply, but I managed maintenance, transportation, warehouses, and medical logistics, as well as supply policy. I had a lot of great experiences managing logistics and leading soldiers in Germany and Iraq. The Army was fine, and it may be for some people, but I have a lot of disagreements with Army management philosophy, and government operations in general... so I did my time and moved on.
I did have the interesting experience of taking the GMAT (grad school entrance exam) in Kuwait. That was in preparation for the next step, an MBA at Ohio State. I spent two years back (near) home in Columbus, Ohio enjoying life as a Buckeye. I was President of the Operations & Logistics Management Association and volunteered with Big Brothers Big Sisters and Junior Achievement. I eventually graduated with an MBA and a certifications in Lean Six Sigma and APICS Supply Chain.
I am now living in NYC and working as a Senior Consultant in IBM's Supply Chain Strategy consulting practice.
I continue to stay active with military, nontheist, and vegetarian activism as well as general charity work. See my philo page and maaf).  I also like golf and snowboard. State, snowboarding, and rock climbing as general hobbies. I guess that pretty much makes this up to date (May 08). Thanks again for stopping by.
---
Here are some pics of me (better presentation to be published):
A better closeup.
My old house and car in Germany.
This one is me on the job.
Photos from Iraq
Page 1: shockwave, normal
page2
My mom and stepfather on a visit.
Dad practicing his swing.
My dad's side of the family.
This is a pristine, airbrushed super-cadet picture.
Me as a younger man.